Kit:
, by (
Active Member
)
Builder Last Online: Apr 2013
---
Model Scale: 1/8
Rating:
Thanks:

0
Started: 12-09-11 Build Revisions: Never
Not Supported
Here is another conversion I have been working on. I found this complete and running on Craigs list for $10 !! This is for a Hotrod build off on another forum. Hope you enjoy it as much as I have.
I converted it over to hobby grade components for better performance.
Here are the build pics and info. Once again, thanks for looking. Fell free to ask any questions or toss out some ideas on how to make it better.
What it looked like when I got it.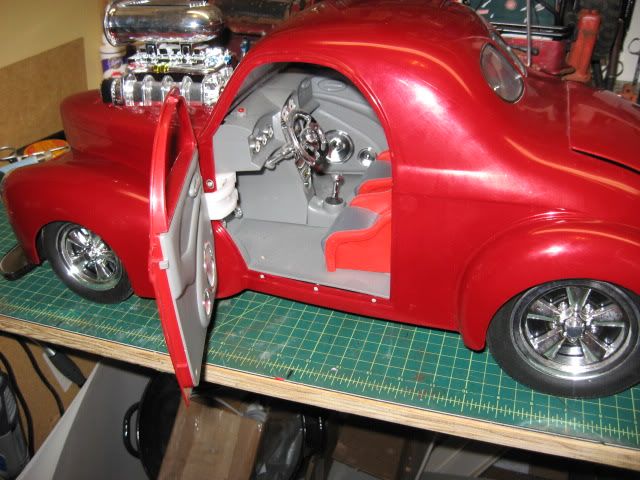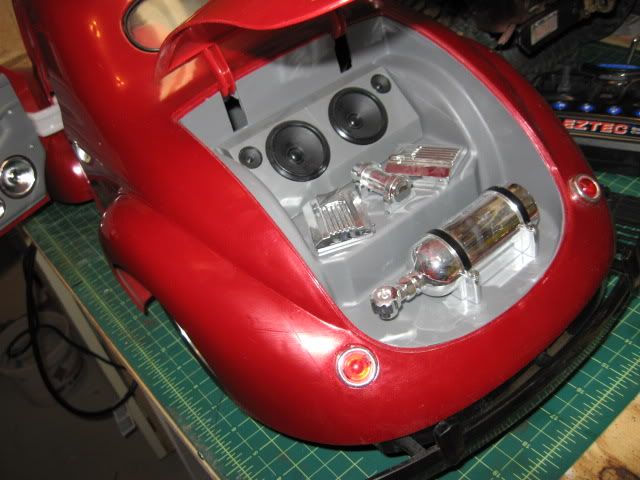 Fitting the engine.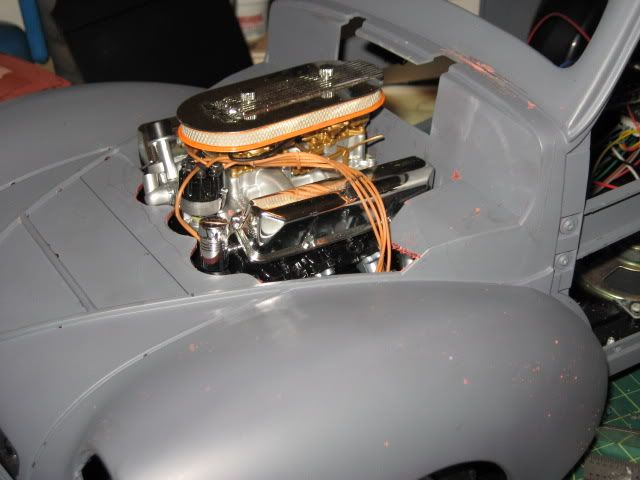 Start of paint and
weathering
.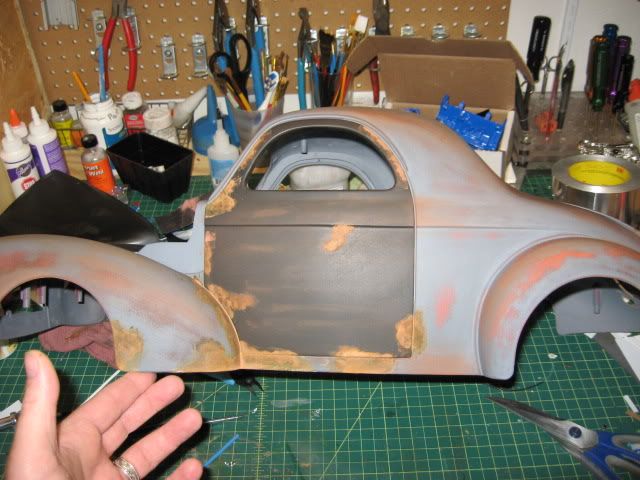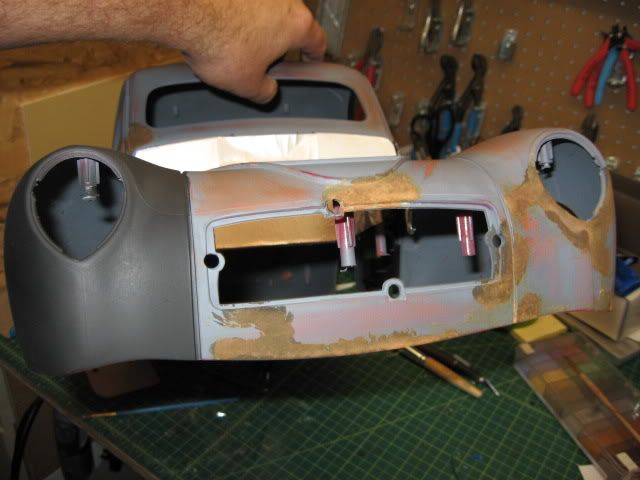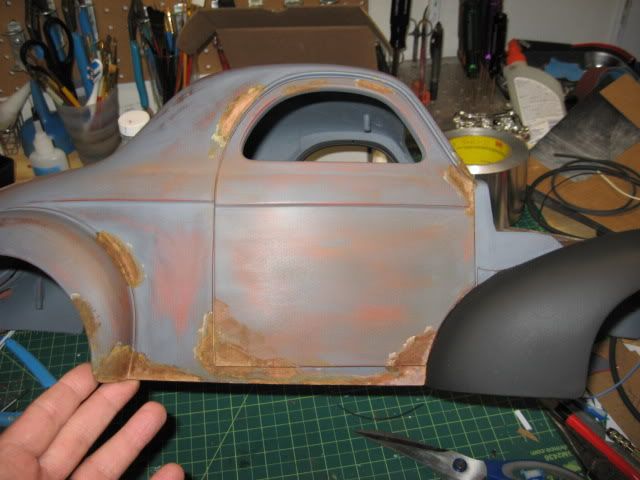 Engine in.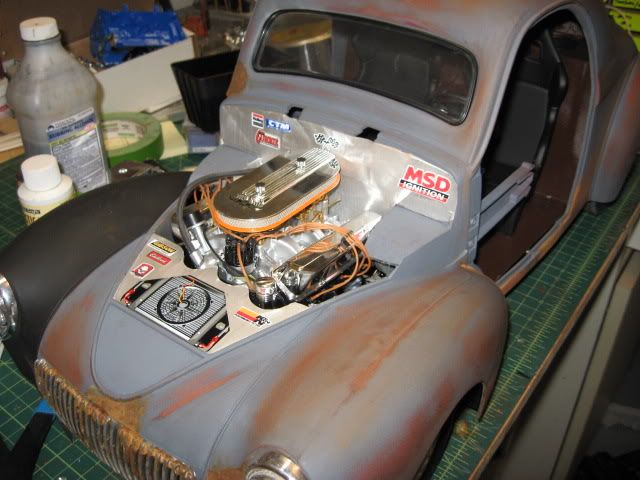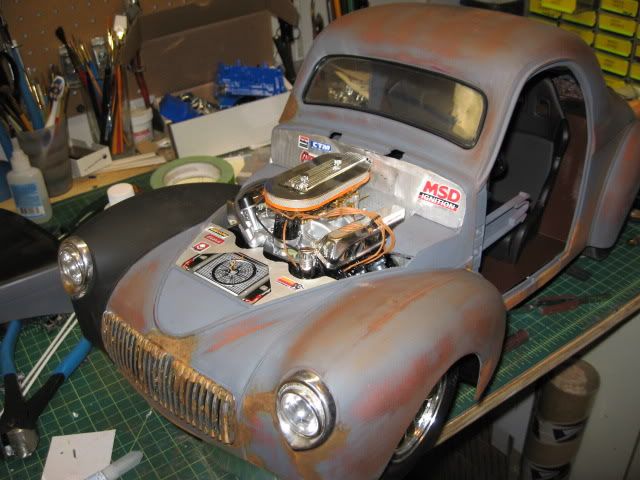 Interior painted and in, still need to detail.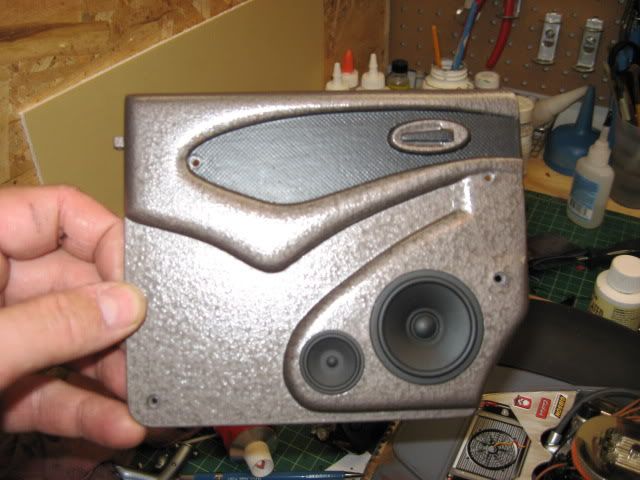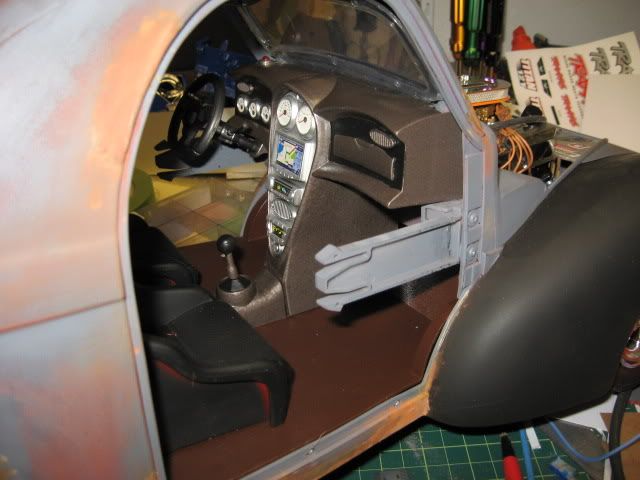 Tore the chassis completely down to figure out install of parts.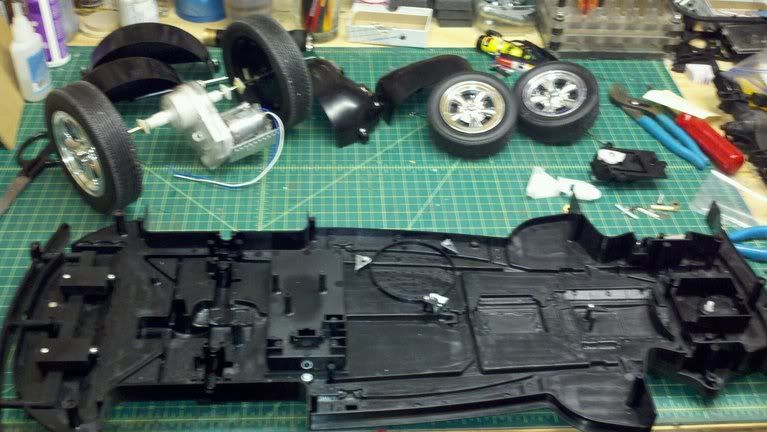 I am using a Losi XXXT indy front I had for the arms and suspension. These can be found pretty cheep on ebay but any 1/8 scale buggy front end will work.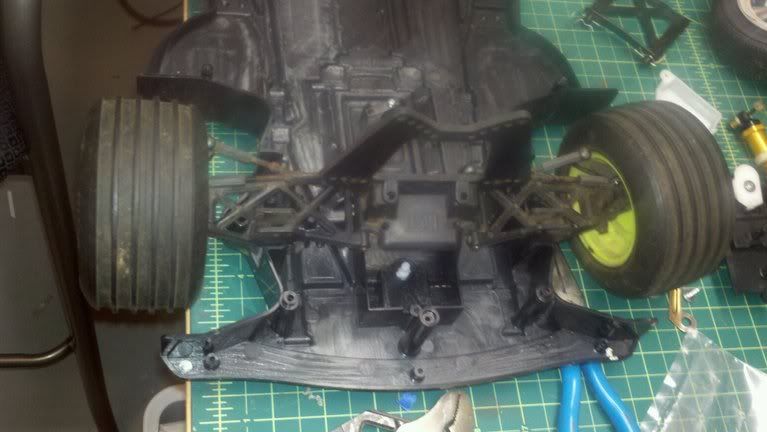 For the rear I am using a Wheely King rear axle, also found on ebay.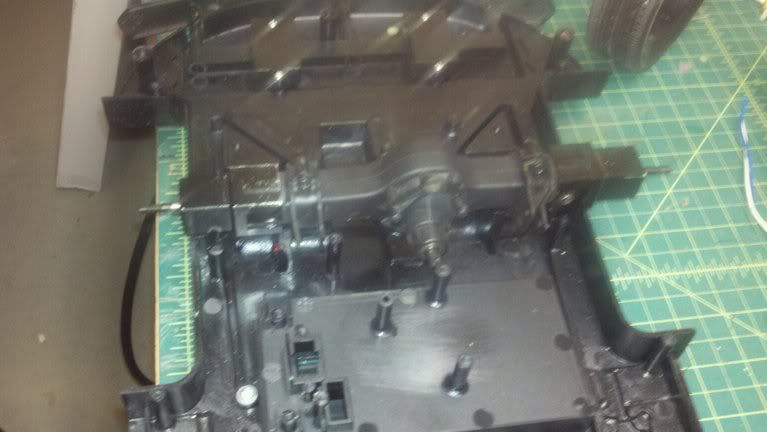 Transmission will be Traxxas Stampede.
TRAXXAS STAMPEDE 3605 MAGNUM 272 TRANSMISSION GEAR BOX - eBay (item 270790623611 end time Aug-04-11 17:46:04 PDT)
Motor will be from a Traxxas Slash, this combo will give good speed as well as fun spins !
NEW TRAXXAS SLASH 2WD 12 TURN TITAN 550 MOTOR W/PINIONS - eBay (item 150636042952 end time Aug-21-11 17:33:17 PDT)
Rear tires and rims are a custom combo.
(2) Panther Mega Maxx Slick Monster Truck Tire T130S - eBay (item 370522325266 end time Aug-05-11 06:12:04 PDT)
DYNAMITE DYN7250 CHROME DISH 85mm WHEELS T-MAXX 2.5/3.3 - eBay (item 290559594468 end time Aug-23-11 15:56:13 PDT)
Fronts will be
NEW! Ofna 1/8 Street Tire Treaded w/o Belt (2) 86052 - eBay (item 330553462921 end time Aug-11-11 12:09:29 PDT)
NEW! IMEX Dish Chrome Silver 2.8 Front Jato (2) 7022 - eBay (item 290582297761 end time Aug-27-11 06:28:22 PDT)
Rear slicks fit !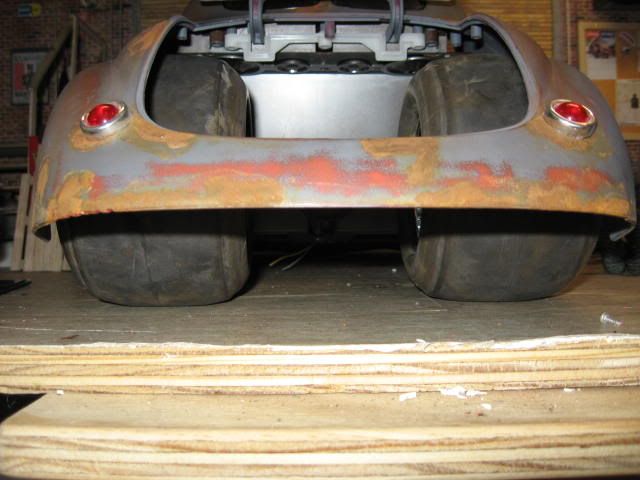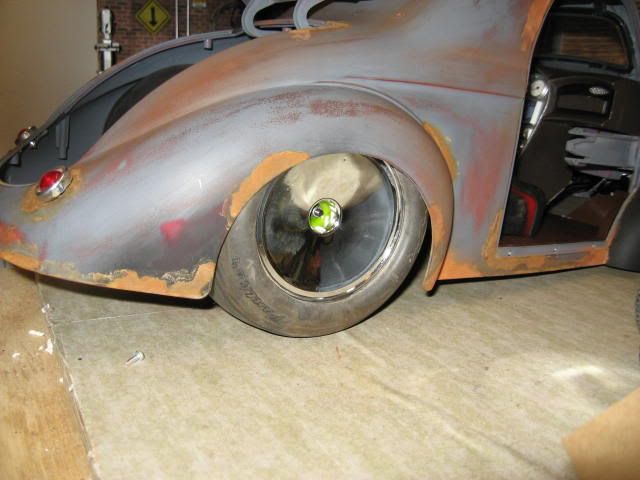 This is close to tha stance I want, it will be a bit taller in the final version.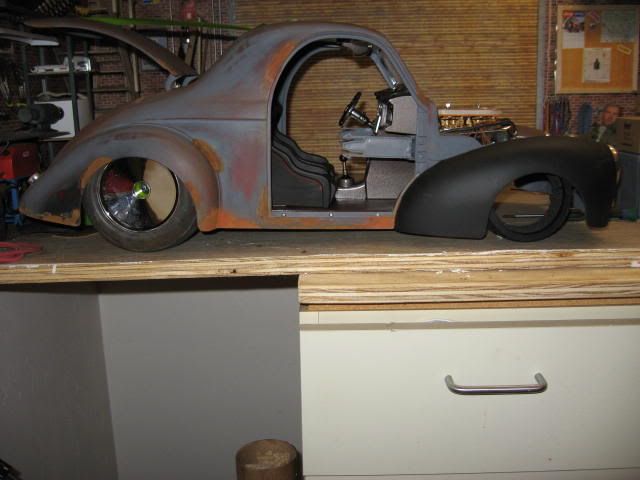 trunk needed trimming to fit those massive slicks.
Before
After-Expanded the wheel-wells, added NOS, carpeted with
flocking
. Added the hidden battery compartment.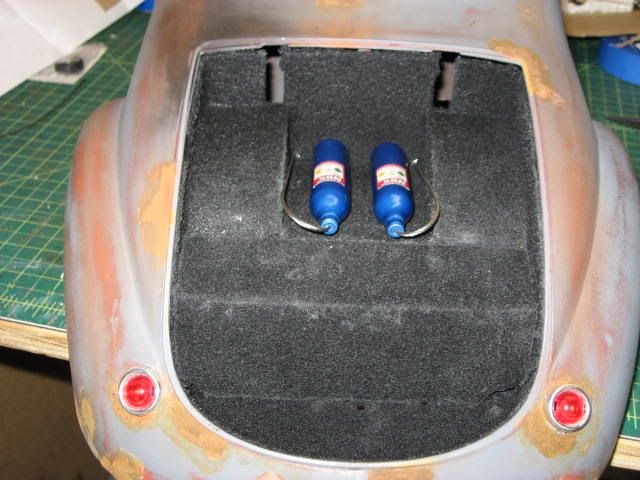 NOS Detail
Show Complete First Post
Show Your Support
This build may not be copied, reproduced or published elsewhere without author's permission.

Please note: The first post will be displayed at the top of every page.